Disclaimer: I am aware that solarization is used incorrectly in the title of this post, but I use it in an attempt to make a joke that is both juvenile and trite. Forgive me.

We are planning on attending a solar happy hour this evening, and that got me thinking about that most recognizable of green features, the solar photovoltaic (PV) panel. Sparkling atop roofs and drinking the sun to power our blenders and televisions, these conspicuous badges of sustainability symbolize a great hope for our energy drunk society. They hint at a power source that might save us from the dreaded consequences of our wanton fuel gobbling. We might, with their help, be able to plunge forward undeterred on our path of mega-consumption. Recycled Big Gulp container in one hand and the wheel of our electric Hummer in the other, we can speed forever down the highway of prosperity (or at least until that Big Gulp makes us stop at a waterless urinal).
Unfortunately, we are still a long way from this dream of boundless solar energy. The resource is there, a churning ball of nuclear fusion just 92,960,000 miles away, but our ability to harvest it is not. Currently the sun provides just 1% of our total energy consumption, and that number is increasing at a snail's pace. President Obama (that's nice to type) may indeed see us getting 25% of our energy from renewable sources in 2025 as he hopes, but very little of that is likely to be solar. It is expensive, challenging to integrate and in some places impractical. Also, our demand for energy continues to grow, outpacing new technology as it tries to catch up.
That said, those panels pinned to the roofs of the occasional green building are a beautiful thing. They are a bold move toward making the building a producer of energy rather than a consumer. They represent a potential shift in the way we think about energy delivery. But, they are just a tiny drop in a giant sloshing bucket. Worse, they are often just a drop in the bucket of the building on which they are perched. There are relatively few net-zero buildings out there, far less than the number wearing panels. The energy demand is simply too high. Many people have said it before me, but we need to reduce consumption to make renewable energy effective in the short term. Sure, someday in the future you might be able to leave every light on in your house with the HVAC at full blast and the windows open (so you can hear your music as you lounge in your giant heated pool) and know that all that juice is coming from the sun. But that day is not today.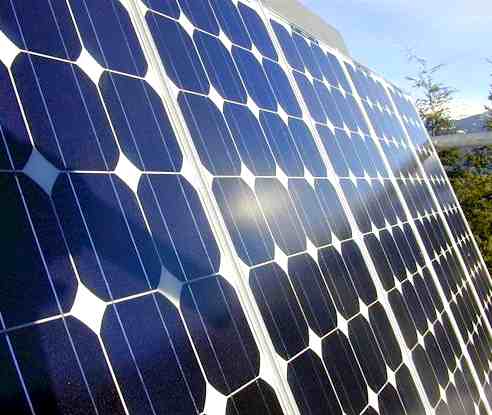 When people visit our homes they always ask about solar panels (we have solar thermal but not PV). It is an inevitable interview question and an unavoidable conversation. The simple answer is that adding solar PV is simply too expensive. It isn't in the budget. The longer answer involves a set of priorities which seek to minimize use before investing in production. Even if the money to install solar was available, it might be better spent on improved windows, more insulation and energy saving automation products. Solar PV becomes more feasible as we reduce demand. If the proverbial horse is reduced consumption while solar represents the cart, it seems that many people are still trying to get the horse to push. Horses hate pushing, and we try not to make them do it.
We will have solar PV on future homes (when the state incentives finally come through), and the homes we are building now can easily be retrofitted for solar power. I certainly don't condemn anyone who makes the investment in solar, and I commend those doing the research to bring us better, more effective options. However, I think adding panels to a building that has not been designed (or retrofitted) to greatly reduce energy consumption is premature. Invest first in the building envelope and systems. Then add solar. It will be much more effective.
What do you think? What kind of potential does solar energy have for buildings? How efficient should a home be before the investment in solar will pay off? How does this extend to society in general? How much of Obama's 25% will need to come as a result of reduced consumption?
If you have something to say . . . comment.
If you enjoyed reading this post I can promise you'll love our new writing over at Postgreen Homes. Yeah, we know that's the same thing your favorite band said and their new album is nowhere near as good as their early stuff, but seriously, we are actually still getting better.
There also isn't much conversation to be had here . . . at least not with us. So come on over to the Postgreen Homes Blog and tell us what you think of our new(ish) digs and crazy ideas. We will be sure to tell you what we think of your opinion.