A while back we posted on a bunch of pieces of modern, green and/or affordable furniture that we were looking at to furnish the 100K House. For the kitchen table, we chose a few items we liked. One of which was the darjeeling dining table from CB2 seen below.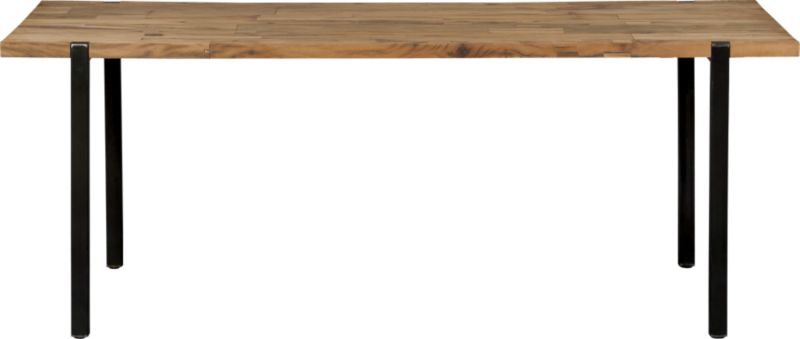 Well, we got lucky and were able to do quite a bit better. One of our local green developer friends, Christopher from Southern Liberties, just happened to be starting a new venture around the corner from us. The company is Bench Dog Design and they specialize in building custom furniture from locally reclaimed lumber and recycled steel. We had one meeting over a couple brews and they came up with a great design that can be seen in the images below.
The wood for the table top comes from reclaimed floor joists and beams from both a house on 7th and Catherine as well as SoLibs' own LEED rehab on Montrose St. The steel is from Fazios in NJ and is recycled. Check out more images below or go straight to our Bench Dog Design Flickr Set where we will be adding more images soon.